Typing a keyword in the search window will initially act as a filter.
That is to say that once your keyword (at least 3 characters) is entered [A], the list is filtered and only displays the names of games containing this keyword. [B]
You can then close this window and find more precisely in the list – now reduced – the game you are looking for.
Note that in the interface you will now see a magnifying glass icon reminding you that your list is now filtered by a keyword. [C]
Once you have found the game you were looking for, you just have to open this search window again and delete the keyword by pressing the 'CLEAR' button. [D]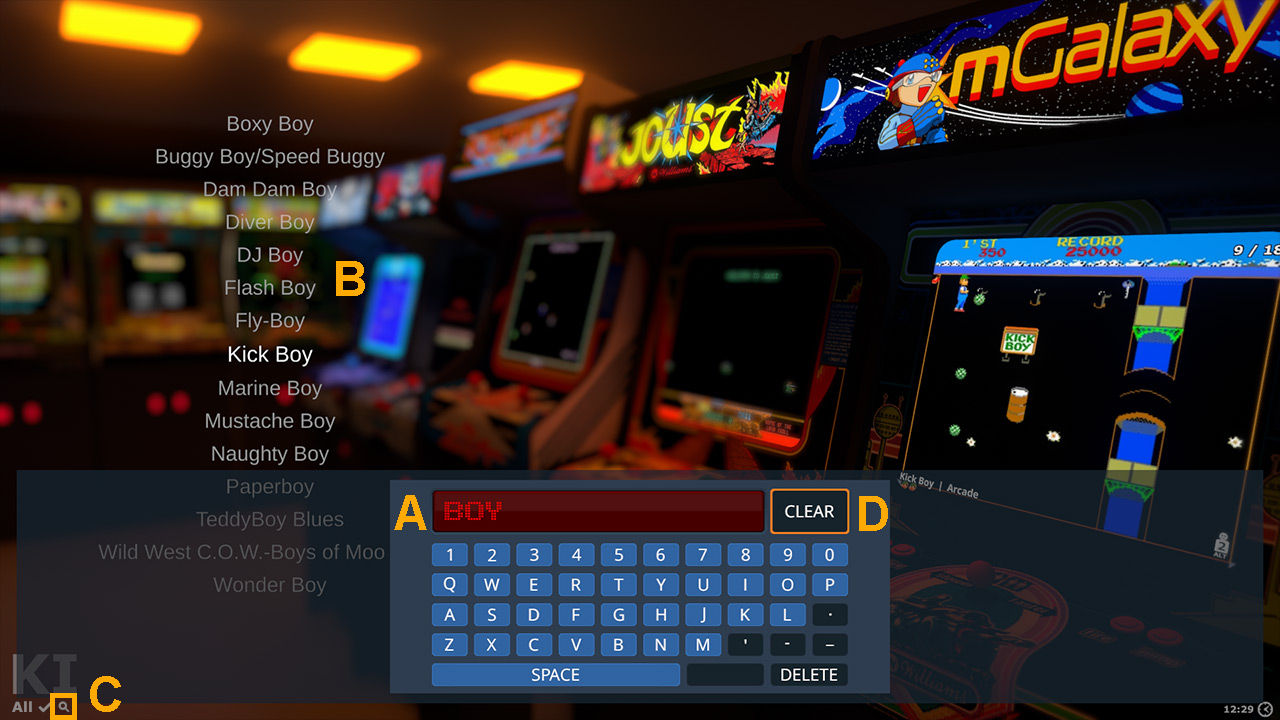 Example #
In this example, we are looking for a game that we remember contains the term "boy" (let's say we are looking for a game called 'Teddy Boy Blues')
Call the 'Search' window.

Type 'boy' (the list is filtered in real time).

Close the search window.
Navigate through the list (which is now filtered) until you find the game.
Call the 'Search' window.
Delete the keyword and close the panel.
The complete list is displayed again but has scrolled down to the found game.